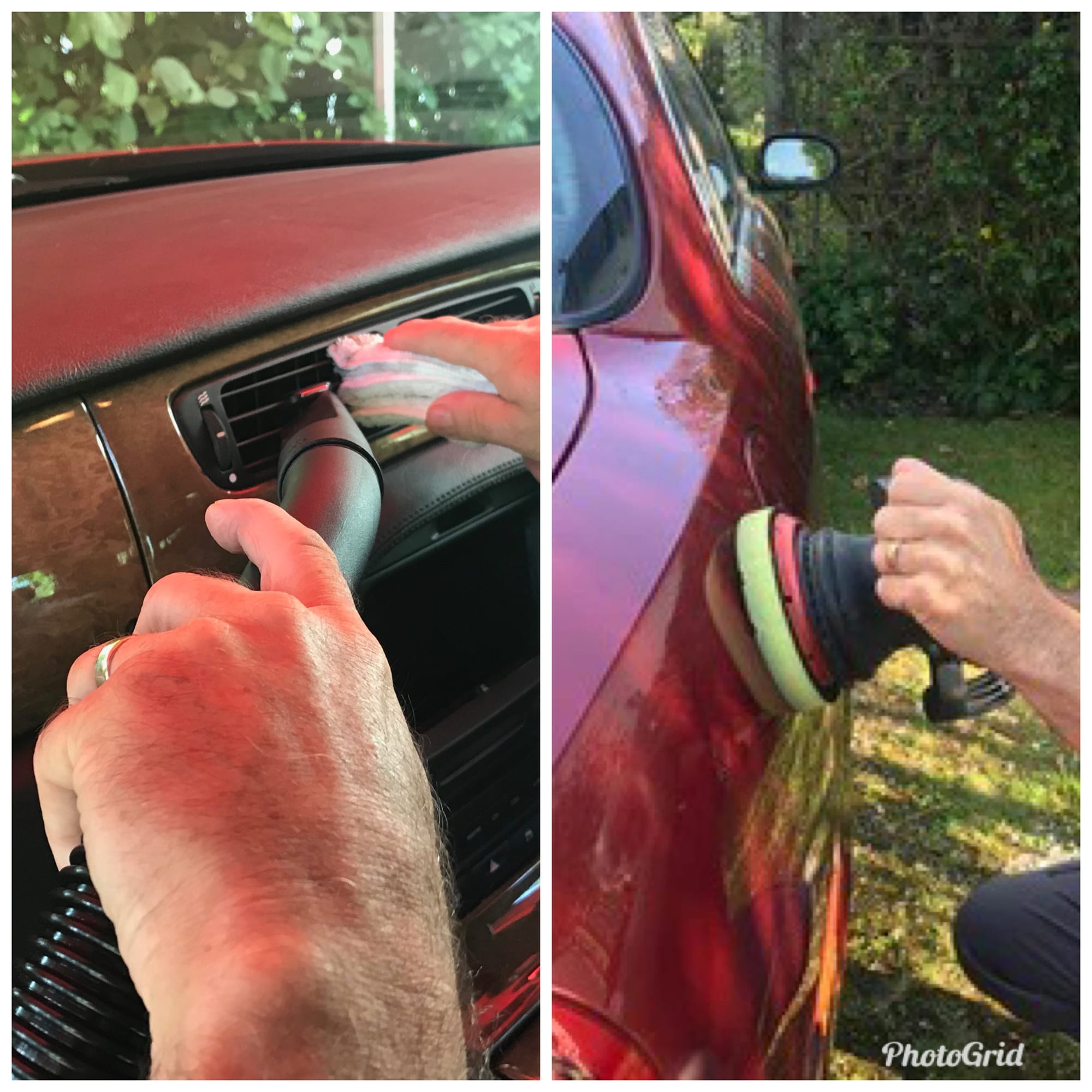 Protecting your investment
In financial terms, a car probably represents the second most significant cash outlay we make, so it makes sense to try and maintain it in good condition. Unfortunately spending €5 at a car wash every 6 months to give a temporary shine back to your pride and joy doesn't really cut the mustard. How many times have you collected your car from the car wash and found tar spots still there, dirt under the bumper that hasn't been cleaned, and alloy wheels only partially cleaned between the spokes? Interiors fare no better with only a time limited coin operated hoover available at wash stations.
If you don't have the time, inclination or energy to spend washing or cleaning your vehicle then you've perhaps considered having it done professionally, and you've heard the terms car valeting or car detailing? Ignore the thought that Valeting/Detailing is just for those with mega expensive cars, it's not, it's something that any vehicle of any age or condition can benefit from. Whether you have a Mini, an Aston Martin, an estate or sports car, a runaround or works van.
At AutoMOTO Detail we define the term CAR VALETING as cleaning the inside of the vehicle, the seats, carpets, mats, dashboard, steering wheel, cubby holes, door panels, door jambs, boot/hatch surrounds, and glass.
CAR DETAILING we term as the in-depth treatment and enhancement of the external bodywork and paint with the intention of restoring its appearance to as close to showroom condition as possible. Try rubbing your hand over your paintwork. If it squeaks it's in need of some care and attention. A well-treated car will reward you with a soft glide over its paintwork and rain will bead off it, retaining its sheen for months, and subsequent washes will be much quicker and easier as the bodywork is in good condition beneath the protection you've wisely invested in. AutoMOTO Detail specialises in machine polishing paintwork for an optimum gloss finish.
By defining these two terms, customers can clearly understand what each offer means and decide which they want for their vehicle.
Whether you have an old car you love that is looking a bit jaded and needs a refresh, a show car or garage queen, a vehicle you need looking its best which you want to sell or look good in at an event, a professional valet/detail provides the looks and cleanliness you require, and by investing in your vehicle you're doing something positive to maintain its value.